Happy ONE Year Good Body Products!
Thank YOU all for helping us realize our dream of making and delivering quality healing products. In the last year we have accomplished so much:
We have exciting plans for 2015 and look forward to making them all happen. Thank you all for being a part of it. Cheers!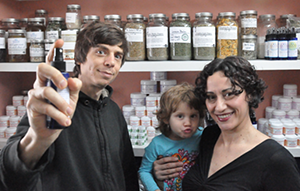 Visit us at the The Brattleboro's Winter Farmer's Market on Saturdays from 10am-2pm (for 6 more weeks). Farm-fresh greens should be returning soon!